Oliver Ngy
Fish
---
Long Beach, California
As a 10 year old in Southern California, Oliver Ngy was kicking around a local lake when he stumbled across a pile of discarded fishing line with an attached lure. Bored and curious, he rigged the mess on the end of a branch, tossed his bait in the water, and watched it idle. Without experience or guidance, Oliver predictably got skunked. Fortunately, his early failure only made him more determined to figure it all out. Soon, that one man's trash became a kid's obsession.
By the time the line dried after his first attempt, Oliver was digging for tactics and tackle to use on his next try. Early on, he was drawn to the monsters, and he began to dream day and night about landing them. Better than dream, he kept after it, took notes, and got better. Year after year after year. Self taught, he lived outside of any mold and was willing to try things other's hadn't considered before. And he was stubborn and optimistic enough to push beyond walls that limited many of his peers to smaller fish. After a decade of persistence, things started to click and Oliver found himself with a reputation for landing giants, and a resumè to back it up.
With a growing stockpile of video footage, and a mob of anglers anxious to learn more about his approach, Oliver launched Big Bass Dreams in 2012. In the years since, his brand and community have boomed, and he's become a fixture in the bass fishing scene.
These days, Oliver can most often be found on a boat, joined by his girlfriend, Riley, and their pup, Phife. Always smiling and positive, always laser focused, always dreaming.
What's your favorite waterway to fish and why?
Oliver: Puddingstone Lake in San Dimas, California. It's where this all started. It's a tough place to catch a bass, and it really molded me into the angler I am today. My tactics and way of thinking when targeting big fish wouldn't be the same without my experiences there. 
What are some things that commonly ride under your DiamondBack? 
Oliver: If it's valuable and I'm not using it, it's under my cover. Yetis, landing net, backup tackle, and a clean change of clothes on most occasions. 
What's the worst day you've had on the water? Has it changed the way you prepare? 
Oliver: That's easy. It's got to be the day I hooked the biggest bass of my life, up to that point, not once but twice. She was about 14-15 lbs and managed to shake free both times during the same cast. That was a pretty bad blow. I chased that opportunity for 7 or 8 years and blew it. Now, I don't go out until I'm sure I've done everything in my control to eliminate weak points in my chain.
Aside from your basic gear, is there anything you won't hit the water without? 
Oliver: When I leave dry land, I always have my BigBassDreams Yeti Rambler, a scale, a camera, optimism, and an open mind.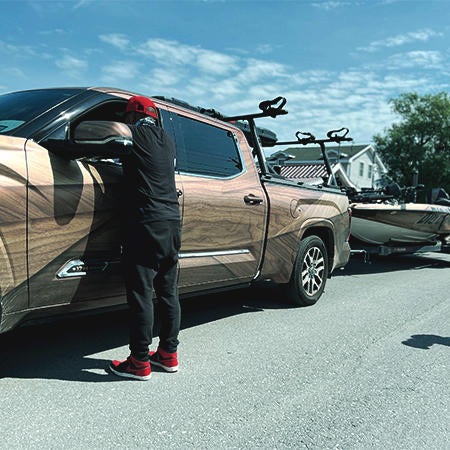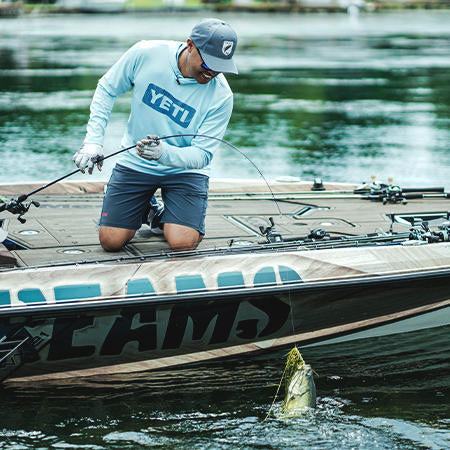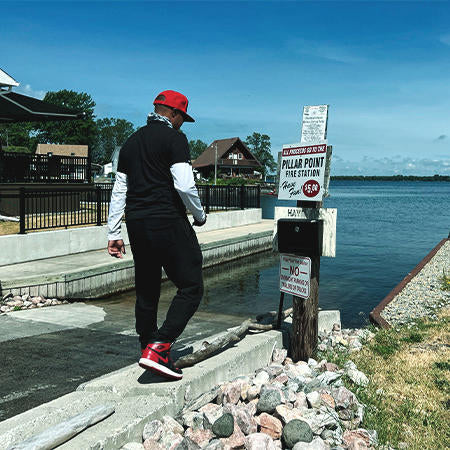 Oliver Ngy's DiamondBack Picks