How others are #Diamondbackready
Mention @DiamondBackCovers on Instagram for a chance to have your truck featured.
Leave the
Trailer behind.
With the DiamondBack SXS Carrier you can forget about the added expenses of buying a trailer and keeping it registered, maintained, and stored.
You can also say goodbye to all those frustrations of using a trailer.
Speed limit restrictions
Increased tools
Parking constraints
Difficulty getting to off-road trailheads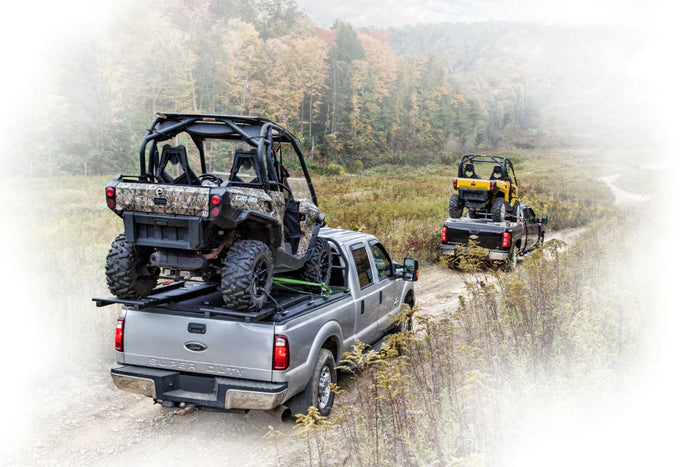 Protect Your Gear
From Weather and Theft.
Peace of mind is knowing your gear is safe when you're out riding or away from your truck while traveling to ATV trails.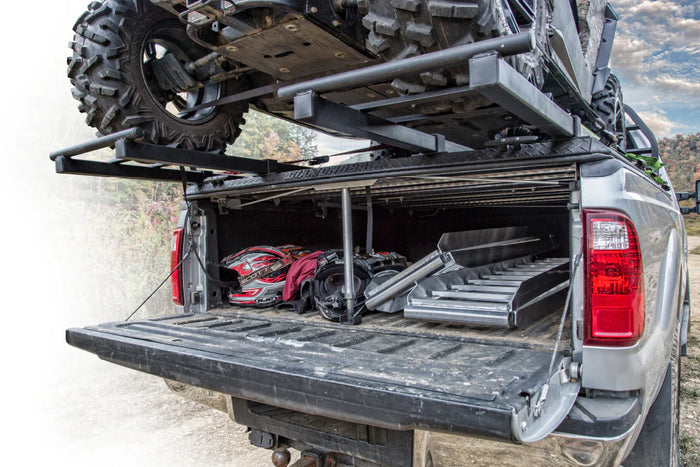 Product Specs
Hauling Capacity
1,600 lbs.
Construction
.100" 3003 alloy aluminum grade
7 structural studs
Neoprene compression gasket
Stainless steel hinges and external hardware
3/8" steel lock rods
Die-cast zinc, keyed lock handles
5356 alloy TIG welds

In the Box
DiamondBack HD
ATV Ramps (2)
Headache Rack
Rear Extension (short beds only)
Tailgate-Panel Jack Post
Shims (2)

Installation Time
Approximately 2 hours
Removal Time
10 min
Warranty
We build the toughest truck bed covers on the market and we stand behind them. DiamondBack products come with a limited lifetime warranty which covers both the manufacture and parts of the cover.
Learn more