Beau Martonik
Hunt
---
Elk County, Pennsylvania
As many kids do in Elk County, Pennsylvania, Beau Martonik spent countless hours of his youth following his dad and grandfather around in the hunting woods of the Appalachian mountains. Like his dad, Beau developed an early love for the entire process of hunting - all those bits of preseason intel and preparation - and the traditions that surround the sport. At the very first opportunity following his twelfth birthday, Beau grabbed credentials of his own, suited up, and solidified the obsession. That obsession was mostly an after-hours pursuit while the young Martonik worked his way through high school and college, and during his 10 years in manufacturing following graduation. Thanks to his strong work ethic, also learned from his old man, the kid made those hours count, sharpening his skills and soaking up all the knowledge his brain could hold. In 2014, Beau began documenting hunts and sharing his insights with the public. Four years later, he launched the East Meets West Hunt podcast, and in 2022 made it a full time gig. While he's certainly an expert at harvesting deer, Beau is more a friendly and humble fellow-student of the outdoors. His personality and hard work have won him an ever-growing audience and list of partners. We're immensely proud to be among them.
What's your favorite piece of land on earth and why?
Beau: I've always been drawn to the allure of the Rocky Mountains but the Appalachian Mountains are my favorite. It's such a diverse, rugged, and beautiful landscape. Chasing whitetails here is very tough which makes it all the more rewarding when it works out.
Tell us about your toughest day in the woods. Any changes to your preparation as a result?
Beau: In 2021, I was in Colorado for a 14 day backcountry mule deer hunt and was not feeling well prior to the hunt. I ended up suffering from altitude sickness and had to hike out of the mountains with a low blood oxygen level and was admitted to the hospital. I was lucky that I had my Garmin watch that told me my blood oxygen level and heart rate which was the trigger to go to the hospital. In the future, if I'm not feeling well, I will push off the hunt until I'm feeling better. The pre-existing sickness led to the altitude sickness effects being amplified. Even with past experience hunting at high altitudes, you are never exempt from having issues.
What keeps you motivated?
Beau: There's the adventure side of me that just wants to experience more wild places. Everywhere I've been has its own set of beautiful features and challenges. It puts me out of my comfort zone and I feel as if I grow as a person just as much as a hunter from these places. In addition, my hunger to learn more and become more skilled at my craft drives me. Personally, I like scouting for whitetails and trying to figure them out more so than actually hunting them.
Do you ever relax? How?
Beau: Taking drives on backroads just listening to music during the summer, truck camping, and reading books are my top 3.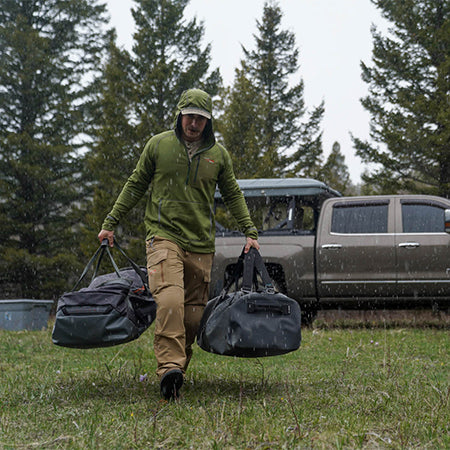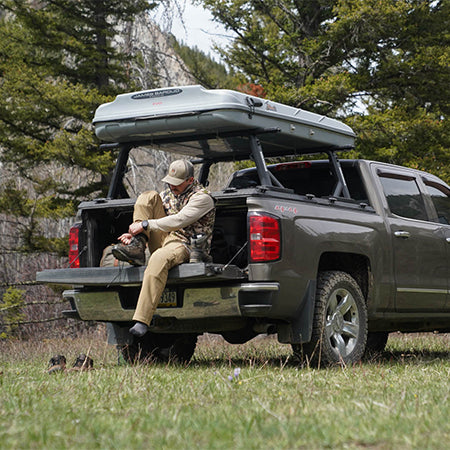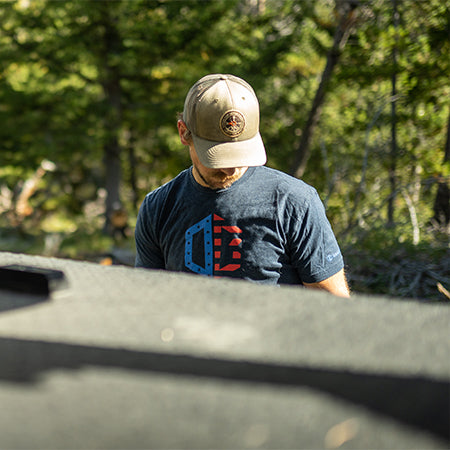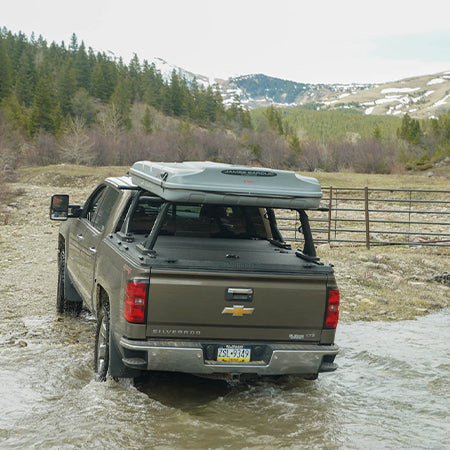 Beau Martonik's DiamondBack Picks