Talon Sei
Outdoor
---
Denver, Colorado
Talon Sei is on the go. Always. Whether it's four wheels or two, skis or a board, or his growing empire known as SEI Productions, Talon's moving forward. His work ethic and hustle are familiar to us at DiamondBack because he was born and raised just down the road in a Pennsylvania town that, like Philipsburg, is known for its grit. That was until he made another one of his big moves. After graduating from Penn State University and briefly working in the corporate world, he left our great state to plant his flag in another: Colorado. Now he's a neighbor to our old friend Mike of Last Line of Defense who introduced us years ago.
That was before Talon owned a pickup truck. Our partnerships have a way of turning into friendships. In this case, it worked in reverse. Our team had the great fortune of meeting him while hanging with Mike and we hit it off. That's easy to do since, while grinding out top-tier productions, Talon manages to be completely in the moment while sitting around a campfire with his pals from the firearms and offroad communities.
In 2016, Talon made his push into YouTube. At the time, the focus of his content was firearms and sports cars. Just like it's founder, the channel has a way of evolving as it tracks Talon's constant movement. Across multiple platforms, he's built a following of more than 800,000 subscribers who are happy to try and keep up. We managed to keep him still long enough to get a DiamondBack on his new Tacoma, and couldn't be happier to officially have him on our team.
Back when we first met, your primary focus was firearms. How'd you get into that?
Talon: I grew up surrounded by hunters. Back in Pennsylvania, our family has several hundred acres of mountain land that my grandfather bought long before I existed. Even back then, the land wasn't very expensive but generations of us have memories of exploring and hunting it that are priceless. My first experiences with firearms came from hunting that land with my family. When I turned 21, I bought my first handgun and immediately became interested in how they're engineered. As much as I love shooting, the ownership of my defense, and the rights we enjoy as Americans, I feel the same way about taking guns apart.
You're always trying out new and creatively designed gear. Is that also due to your interest in engineering?
Talon: I'd say the engineering of firearms led me to appreciate good design. I love clean, minimalistic products that offer new functionality. My DiamondBack is a great example. It offers the security and weather protection that others promise and fail to deliver, with a ton of versatility that nobody else even tries to pull off. 
What are some things that commonly ride under your DiamondBack?
Talon: The only thing that's always in the bed is the DiamondBack LIGHT. That thing is handy no matter what I'm doing. Aside from that, I keep my setup as modular as possible. My activities are constantly changing and I'm always looking to make new content.  The key is to keep everything organized and lined up so I can quickly get out the door. 
What keeps you motivated and when do you manage to relax?
Talon: I worked in corporate IT and had no taste for it so I launched my own business. It's a ton of work but it's my work, and I'm lucky to do it. Most people don't realize how many hours go into a piece of content. If my eyes are open, I'm either filming, editing, or planning my next project. That said, I've found that a steady but relaxed pace works best, and I always get good sleep.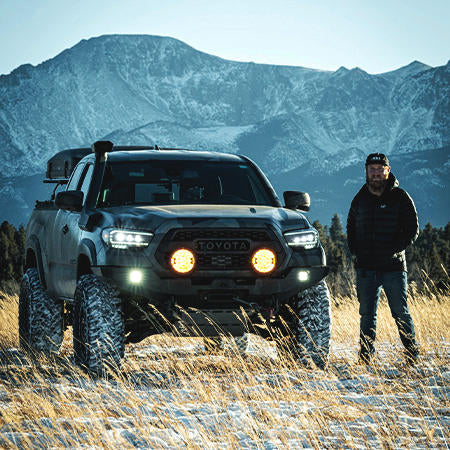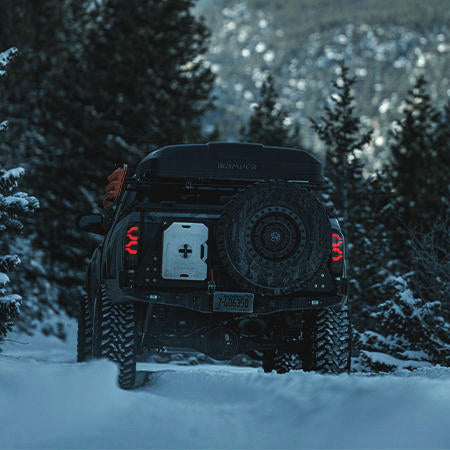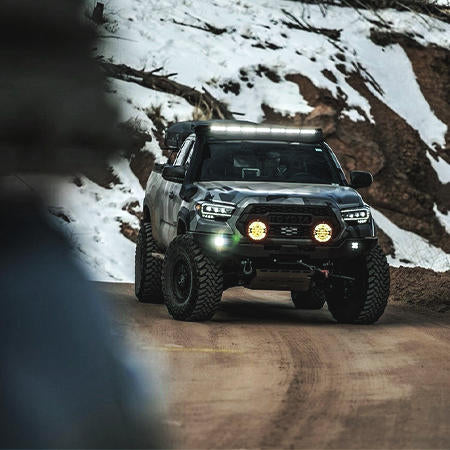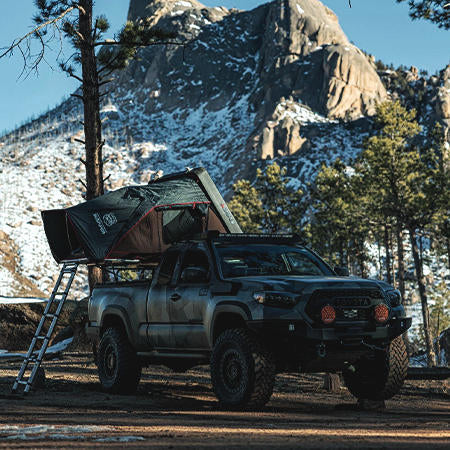 Talon Sei's DiamondBack Picks